Victorian Celery Dish with Six (6) Salt Cellars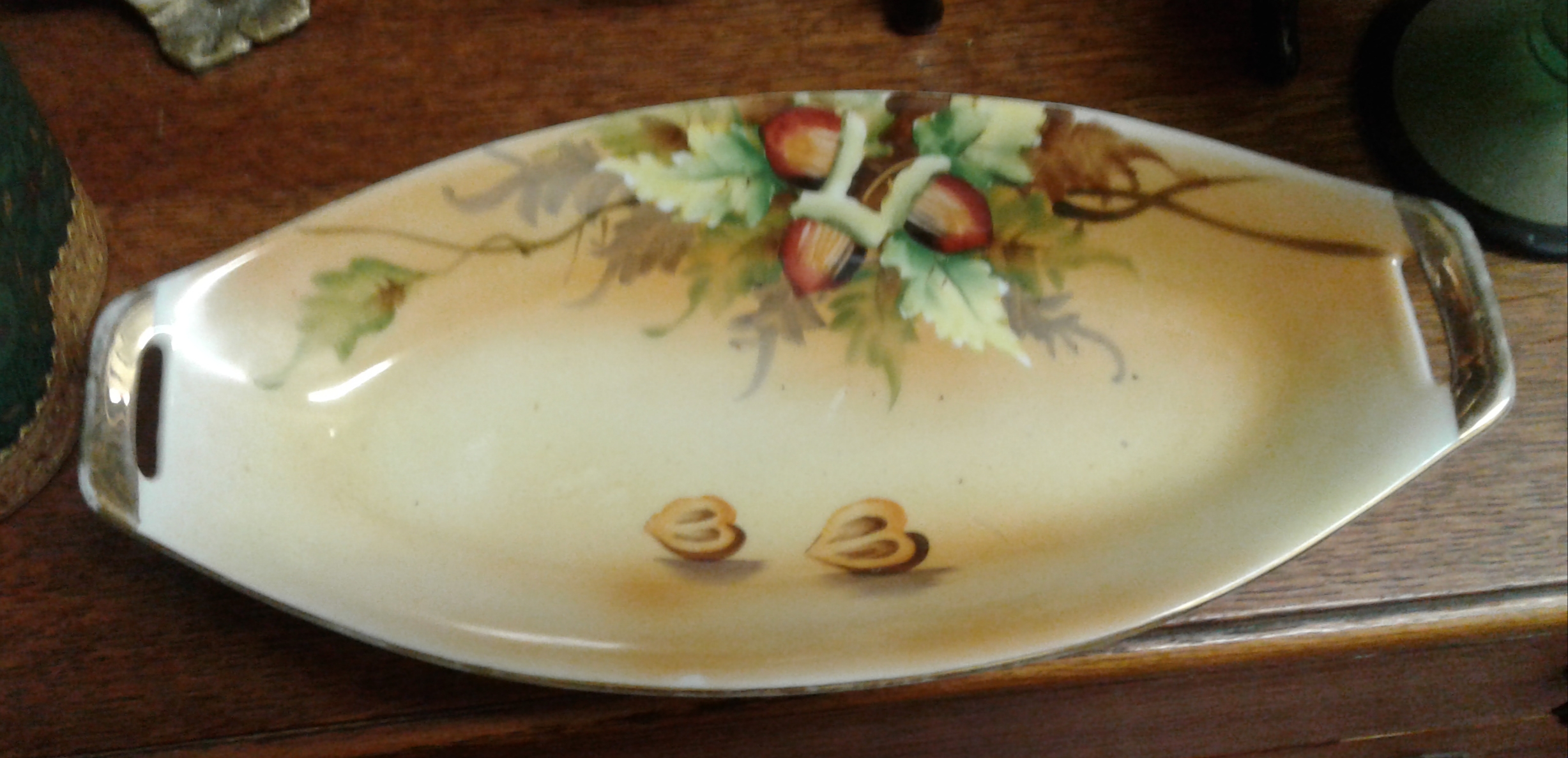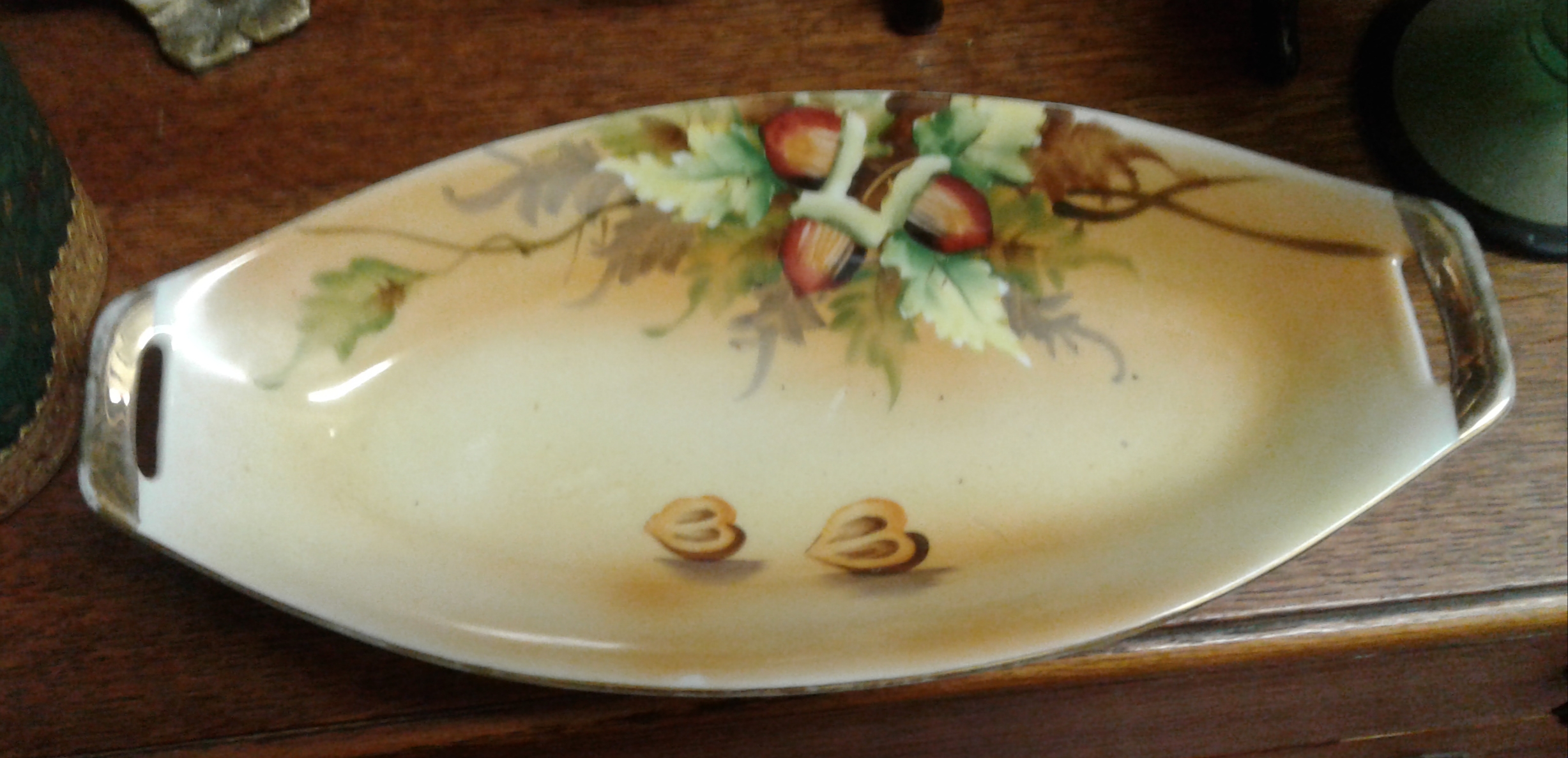 Victorian Celery Dish with Six (6) Salt Cellars
Victorian celery dish with 6 salts. This dish and salts has a beautiful Autumn motif. Would be great on a Thanksgiving table. There is a little wear on the gold handles and around the edge. The salts have hardly any wear. Autumn motif is acorns with greenery and color is amber shades. The dish is 11 1/2' X 5 1/2'' and the salts are six at 4' X 2'. Sorry don't know maker. No chips, cracks, or crazing.
Returns & Exchanges
Antique & Artisans Emporium does not accept refunds or exchanges. All sales are final. We inspect each item thoroughly and will explain in detail any signs of damage. All items are vintage so some wear is to be expected. Antique & Artisans Emporium is not responsible for items that are received damaged. All items purchased will be carefully wrapped so it is protected when shipped. A thorough description of items will be provided and any wear, damage, etc will be noted. Antique & Artisans Emporium wants satisfied customers so if there any questions concerning any item, please feel free to ask!

Shipping Policies
Antique & Artisans Emporium uses USPS and will automatically add insurance to the asking price. Items will be shipped within 7 days of completed purchase. Care will be taken when shipping. A confirmation email will be sent to buyer when payment is received. International buyers will be charged insurance and shipping costs as charged. Antique & Artisans Emporium is not responsible for items damaged through the shipping process. If an item is damaged when received the item must be taken to a local post office and a claim must be filed.